During the low residency, a group of us (Patrick Henry, Alasdair Saunders, Bianca Caloi, Anqi Zhou, Yvonne Opalinski, and myself) met up with Jonny Briggs. We presented our work to each other and received feedback from Jonny.
I was familiar with Patrick's work as he is in my online cohort, but the work from the others was all new. It was interesting to see what everybody else was doing, in terms of not only the media, but also their motivations. From a cultural perspective I think everybody was fascinated with Anqi's video about Tuoxiao [the traditional Chinese mourning ceremony]; this was a custom that was unfamiliar to us all, and Anqi made a fascinating and sensitively produced short about this.
For myself I showed one physical, and digital prints of several others. Everybody was interested not only in the choice of material (raffia and wool fibers), but also the physical construction. Furthermore, the material itself is highly tactile some there was a lot of touching. Jonny picked up on the contrast in my work in terms of materials, color, and surface.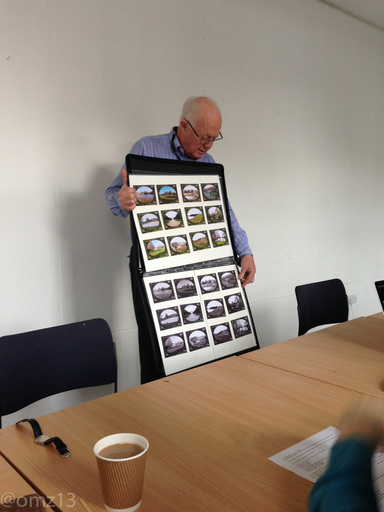 comments powered by

Disqus