The full title for this exhibition is Electronic Superhighway (2016-1966).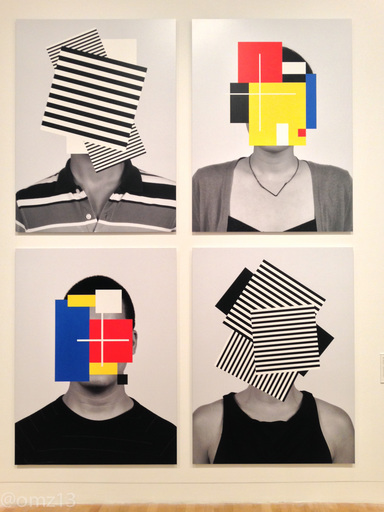 Douglas Copland, Deep Face, 2015. Acrylic on B&W photograph, mounted on diabond.
This piece is making an observation about the pervasiveness of facial-recognition software, particularly in Facebook allowing the use of facial recognition software, with or without user consent.
TOR router
Is this art? Or is it a security camera?
Its art!
Computer rage. Plays clips from YouTube of people trashing their computers.
An interesting way of doing perspective. The images at the top are huge. Then, as progressing down, they get smaller.
Nam June Paik, Internet Dream, 1994.
Demonstrating once again the infallibility of computers, this piece was genuinely experiencing an 'oops' moment. I had a debate with some other as to whether this was a genuine failure, or the deliberate state. Later on we saw an engineer trying to restart the piece, so broken state confirmed.
comments powered by

Disqus