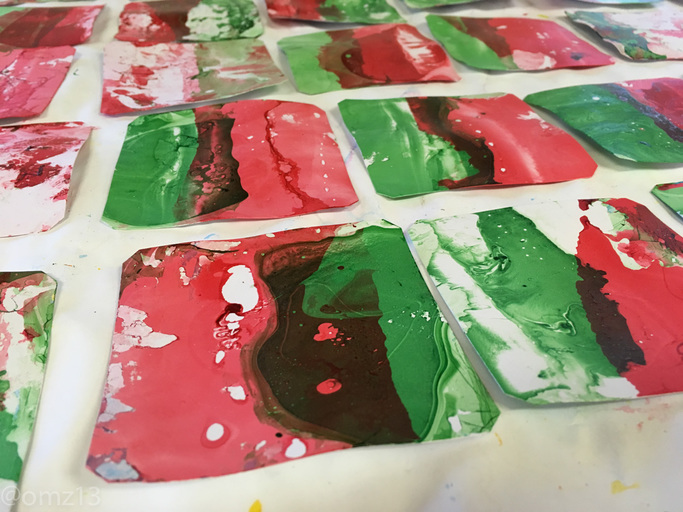 The Plan
To do pretty much the same as before — m8 — but with a different color palette. Again, changing to a red and green which goes dark where the two mix.
Thoughts
m9. Same color palette as m6, but far more saturated. Too saturated. Perhaps too much in-your-face. If reproduced larger (800%) will be too much? A statement can be bold, but there is too bold. Will need to run a large proof to check.
By making 30 instead of 6 proofs, far more impact when seeing them as a set. With more proofs, there is more opportunity for things to go right, for things to wrong, and right can be wrong, and wrong can be right. Its all a matter of perspective and interpretation, and the curation can produce either.
An initial look yields a couple that are promising.
In this one, the "hybridity" where the two inks mix is good… but I am unsure about the "swirls" in the color fields… perhaps too much (but something that could be "fixed" in digital post).
In this one, the result is better than above… the sold color field disturbed, but "better".
I'm not quite sure what I will do with these… but coupled with the earlier sets I created, I now have a large and diverse corpus to work with (or not).
comments powered by

Disqus