One thing that has been in the back of my mind has been being able to simulate my fiber art in the digital world. Primarily, as a way to visualize how a piece will look before attempting the labour-intensive making process. Secondarily, as an artwork in its own right. Today, a little experiment to take the form of an existing fiber sculpture — Fiber Sculpture 12— and generate the color field using a computer generated texture. Very quick. Very dirty. Promising.
For reference, here is the original sculpture.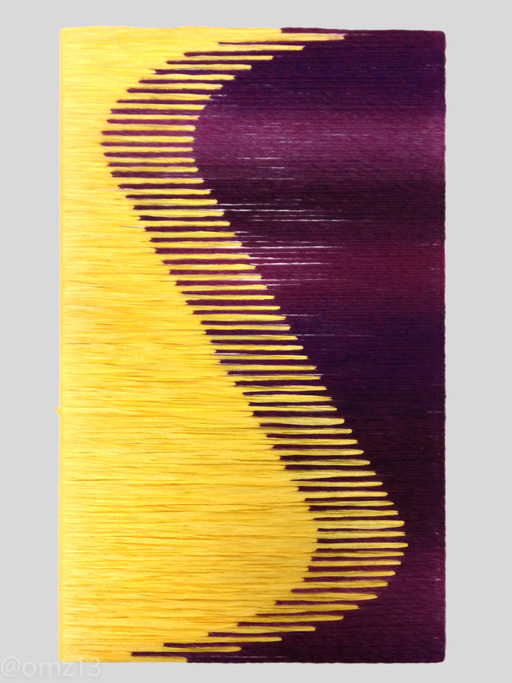 Thoughts
I think this piece is far more successful than my previous attempt to simulate fiber — Fiber Pens Proof One. There is clearly not enough contrast between the two color fields; this was a quick-and-dirty experiment and I did not want to invest too much time reprogramming the texture filters.
comments powered by

Disqus